Oh Mogga, You've got us beatin' the Blues
By: Boro Offside | August 24th, 2011

(or when was the last time we played three teams nicknamed The Blues within a week?)
By Guy Bailey
A lot of Boro fans will have been thumbing the record books this week or the modern equivilant, spinning the mouse wheel, to find when we recently enjoyed such a run of good form. One of the joys of writing for a Boro publication is that I don't have to explain or go into unnecessary detail – you know the results – but I was wracking my brain as to when we were so dangerous away.
Project Emnes is finally coming to fruition, McDonald is proving that he is a cut above at this level, as I always suspected he would be, the defence looks fairly solid although Joe Bennett could do with being brought back to Earth after the superlative array of superlatives hurled in his general direction last season and the midfield. What more can we say?
Arca, Robson, Bailey, Williams and now Haroun and Martin knocking on the doors. It seems incredible to suggest that Kevin Thompson, for my money one of the top five midfielders in this league, is going to struggle to get back into the line-up on present form. As well as some free flowing passing on display, another trait of New Boro was the grittiness and desire shown when we went behind to Birmingham on Sunday. How many times in the past three seasons has this happened only for us to fold and go further into our shells? This Boro team are built in the managers image and we know that he was no push-over. In fact as a player I can only remember him getting a comprehensive runaround once – to Paul Stewart, who would later go on to Spurs and Sunderland, scoring a hat-trick for Blackpool in the resurrection season 25 years ago. We played them again a few weeks later in the FA Cup and the roles were roundly reversed, Mowbray learning from his mistakes, acknowledging Stewarts strengths and adapting a game plan to nullify and overcome them. He played as he manages, identify weakness and eliminate it.
To Peterborough United on Wednesday night, sight of a glorious League Cup Quarter Final appearance back in 1991/92 under Lennie. The ground was deep and crisp and even with frost, as was the air, so much so that the fog generated from the breath of the crowd made it hard to work out the action on the pitch. We weren't accustomed to progressing so far in cup competitions, our hosts at London Road really weren't so pulled out all the stops to make a momentous occasion. This involved a tall, reedy looking fellow dressed up as Lord Snooty walking around the pitch before making his way to the center circle to bang out an anemic version of 'Blue Moon'. Quite the worst version I had heard until a couple of month's ago when Liam Gallagher completed his journey from Shakermaker to Sell-Out with Beady Eye taking the Arab shilling at the launch of Man City's new kit. Anyway, Mr Posh, as the entertainment had billed himself, was in a singing competition back when Simon Cowell was bankrupt and living in his parent's back bedroom. Getting no support from the home crowd at all who recognised a once-a-season publicity stunt when they saw one. No matter how hard he tried he couldn't mask the full-throated Teesside roar enveloping the fenland night with a modified version of the de facto Boro theme tune – "Oh Deep In Our Hearts, I Do Believe, Mr Posh is a Wanker!"
The match itself was a tough 0-0 which saw us bringing Posh back to Ayresome Park a week later but my other main memory of the night was trying to find a place to relieve myself at half time along with the rest of Teesside. The solitary brick outhouse was inadequate for a family of three, let along the 5000 plus who had made the trip so the length of the back of the stand saw men poised, arms aloft for balance like a German trench that had just surrendered en masse. This wasn't the only similarity to The Somme as a cursory glance at your feet revealed that you were standing on a fast disappearing island in a golden river that was threatening to swell around your Arrow trainers any second.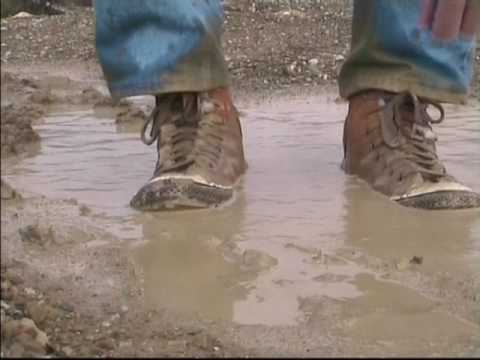 I am all for momentum in sports and would love to win tomorrow night to prolong the run but if we were to lose it wouldn't be the worst result in the world. At least we have 24 hours to crow over Sunderland's early season implosion and can look forward to the visit of Sky Blue Coventry City on Saturday – and boy, do they have a lot to be blue about.
Up The Boro.
Guy.
Follow Guy on Twitter  @guyrbailey
http://blessayfromamerica.blogspot.com/

Category:
Middlesbrough Team News